Summer is here and I have a few good tips for Brides.Having your hair and makeup artist come to you means for a relaxing day. You can slowly get out of bed, put your robe on, no rushing around .
Relax have breakfast ,while you have your hair and makeup done and feel like A Movie Star for the day.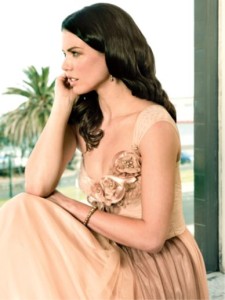 Always have a pre trial, experiment with different hairstyles and makeup, but choose the looks you are most comfortable with, the hair style that feels like you,and makeup thats not to heavy. Dont use a lot of blush on the cheeks as you could be flushed all night with excitement and then  be too red in the face  for your photos .
Also when pre waxing avoid showering or applying moisturiser for several hours after a wax treatment. Waxing opens up the hair follicles, so it's best to allow them to close first to prevent ingrown hairs. Back soon girls with more Tips xxx   Photo Courtesy www.bride.com.au